---
About Smoke Shack BBQ

---
Smoke Shack Barbecue and Catering is a privately owned and Chef operated mobile "Foodie" business servicing the Denver & Boulder areas promoting unique culinary experiences and refreshing menu options that go far beyond barbecue with attention to detail and personable service.
---
Meat Man

---
With nearly 30 years experience working in the intense kitchens of Connecticut and Colorado as an ACF Certified Chef and Certified Chef of Wine Arts with the IWG, Allen Burton has studied and taught with culinary artists and craftsmen alike including cook book author James Peterson. Also known as "The Teaching Chef", (www.theteachingchef.com) Chef Allen hosts in-home cooking classes & BBQ parties for those who share the passion. When not in front of the smoke pit Allen can be found fishing or motorcycling in the Colorado high country.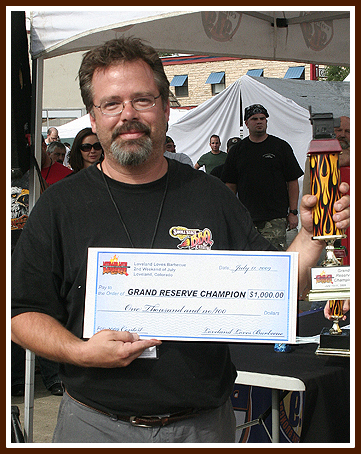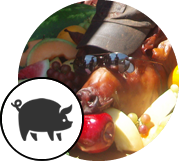 ---

---
History

---
Banquette Chef / Pastry Chef
Greenbriar Inn, Boulder, CO.
Executive Chef
European Cafe, Boulder, CO.
Lead Chef Instructor / Special Events Chef
Cook Street School of Fine Cooking, Denver, CO.
Chef / Owner
Smoke Shack BBQ & Catering, Boulder County, CO.

---
Awards

---
Grand Reserve Champion
2009 Loveland Loves Barbecue Competition
First Place Brisket
2009 Loveland Loves Barbecue Competition
Grand Champion Pork Green Chili
2009 Boulder County Fair
First Place, People's Choice Chicken
2011 Loveland Loves Barbecue Competition
Grand Champion Pork Green Chili
2011 Boulder County Fair